Sans Souci Campus
📍 Level 1, 458 Rocky Point Road, Sans Souci NSW 2219
📞Contact Number: 0404 109 109
✉️ Email: info@markitup.com.au
Opening hours:
Monday: 4pm to8:30pm
Tuesday: 4pm to 7:30pm
Wednesday: Not Open
Thursday: Not Open
Friday: 4pm to 8:30pm
Saturday: 3pm to 7pm
Hours varies during the school holidays. Please call beforehand.
Closed over Christmas and New Years Holidays.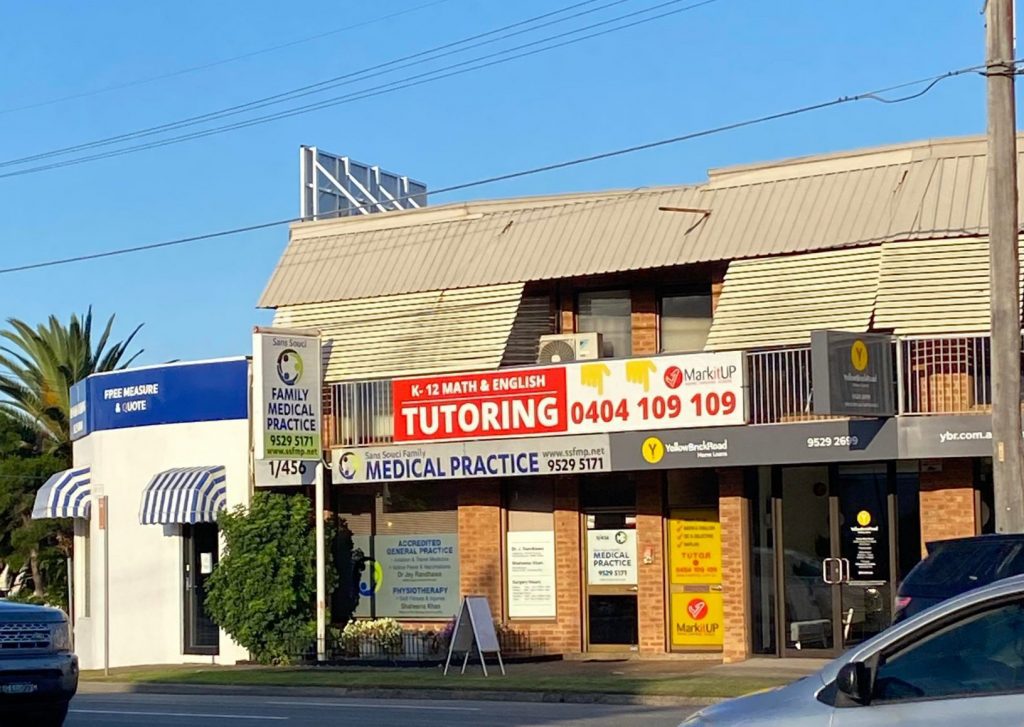 Parking available on the side streets. 
For registered parents and students, there is a drop-off point available via Jameson Lane with a back-end entry. 
Would you like to visit us? 🚪
Please give us a all or fill out the form to organise a time to come in.
🌐 Step 1: Explore Online
Feel free to browse our website and learn about us as much as possible. PS: We're working on developing lots of FREE resources, make sure to keep visiting us!
🤙 Step 2: Discovery Call
Need to talk to someone about what you're struggling with? Whether your child is behind or needs more push. Talk to us so we can better understand your unique situation.
📅 Step 3: Book in a free assessment and consultation
Come and visit us! Take a look at the centre. Make sure you and your child are comfortable with us. We will also assess your child to make sure we put them in the right level!
🧑‍🏫 Step 4: Experience the magic
If you're ready to take the next step. Join the rest of the Markitup Family! Experience the magic of our classes where we teach your child to love learning again.